During the first month of your digitec connect subscription, you don't have to pay the basic fee of 25 chf! Find out more about the free digitec connect trial month here.
Afterwards the monthly base fee is CHF 25.–. This includes 3 GB data in Switzerland. Each extra GB of data costs CHF 6.– up to a maximum of CHF 49.– for 7 GB. Above that, you get unlimited Switzerland-wide data.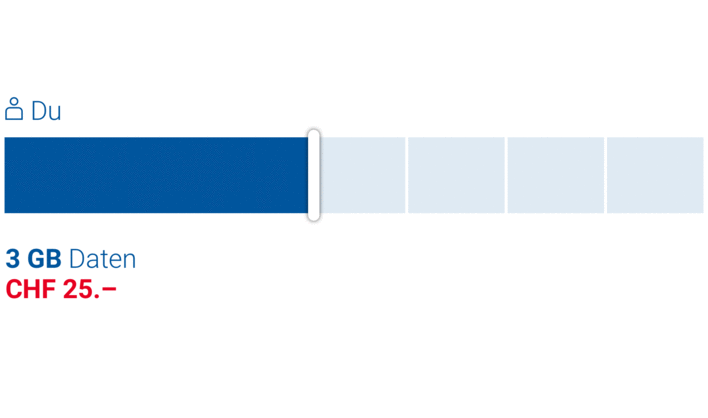 The Family + Friends option lets you add other digitec connect subscriptions to your account. With each new member, everyone gets an extra 1 GB of data.
Once you have five subscriptions in your account, you each get a Switzerland-wide data flat rate of CHF 25.–.